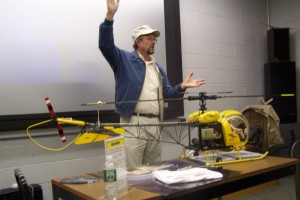 WITNESS THE AMAZING REALISTIC ACTION OF THE WHIRLYBIRDS N2838B BELL 47J RANGER
LASSE LINDH REPAINT BY TOM HEAVERLO & JEFF JANKOVICS

With the overwhelming reaction that was received
 from the recreation of the Whirlybirds Bell 47 G 75 Bravo, (over 2,000 downloads) the repaint team of
Tom Heaverlo and Jeff Jankovics, knew that 38 Bravo,
 would have to follow. Tom called on  expert Swedish
 aircraft sim designer, Lasse Lindh, to see if he would be interested.
Lasse eagerly said he would, but may require some background assistance.
 Tom contacted his repaint partner, Jeff, who provided Lasse with drawings, pictures,  and sound clips.
 The result of this 3 man "Team" effort  has produced this beautiful looking, realistic sounding, and gracefully handling Bell 47 J helicopter model for MS Flight Sim.
 The model is currently being repainted by Tom and Jeff, to replicate 38B, as close as possible.
COMPUTER SIMULATION AND R/C MODELS 
From the "Whirlybirds" television show that ran in the 1950's and '60's, helicopter N975B, or "75Bravo". This repaint of the Gmax Bell 47 G2 by Jean-Marie Mermaz was created for the loyal 25 million viewers that watched the weekly television series, and as a tribute to Kenneth Tobey (1917-2002) who played pilot Chuck Martin. Textures for the skid model only! By Tom Heaverlo and Jeff Jankovics. SORRY  ONLY THUMBNAIL PICS ONLY.

 HOOVER DAM 
KEN TOBEY
THE NEW WHIRLYBIRDS IN THE PILOT'S SEAT
DANNY RODRIGUEZ