ROTORFEST 2011 (676 MEMBERS) HOSTED BY JOEY RHODES & JACK KELLY. PIC: DEMO PILOT DARREN LUCAS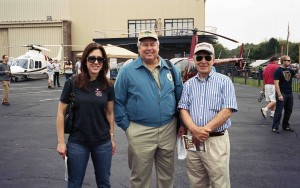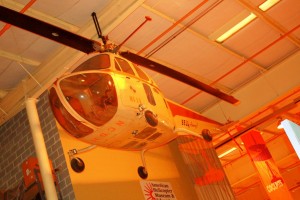 THIS YEARS ROTORFEST WAS HAMPERED BY CLOUDY WEATHER AND A NEW DATE OF SEPT 24-25TH. HOWEVER FOR NEXT YEAR AHM HAS ANNOUNCED THE EVENT WILL BE MOVED BACK TO ITS ORIGINAL SCHEDULE OF OCT 13-14 FOR 2012. THE HELICOPTER DEMO WAS PERFORMED IN A BELL 47D1 OWNED BY NICK SEGINA AND PILOTED BY DARREN LUCAS OF DUTCH COUNTRY HELICOPTERS. DARREN ALSO WAS INDUCTED AS A NEW GOLD MEMBER ALONG WITH LARRY MATHENY OF WEST VA. IT WAS GREAT TO SEE MANY B47HA MEMBERS ATTEND. HERE ARE A FEW THAT SPENT TIME AT OUR TABLE IN FRONT OF THE AHM'S MASH BELL H-13. BILL CLIMALDI, RACHEL & JACK CARSON OF HELICOPTER SPARES, DONNIE LUMMUS, TONY LUCCHESE, GUY HOUSE, GEORGE KILPATRICK, BILL SEIP, CHARLIE COSENZA, FRED DAVIS, AND JACK KELLY.
QUESTIONS ABOUND ABOUT MAIN ROTOR BLADE PRICE FLUCTUATION FROM $179,047 TO $45,000. PRESIDENT RHODES WAS PLEASED TO ANNOUNCE THAT B47HA WILL CONTINUE TO SERVE CONSUMERS WITH AN APPROPRIATE FIREWALL. RHODES STATED HE WAS PLEASED TO HEAR OF THE DROP IN BLADE PRICES AND TRUST THAT OTHER COMPONENTS WILL CONSIDERED FOR REVIEW OF PRICING VALIDITY. RHODES MET WITH PMA VENDORS AT THE SHOW AND HEARD THEIR CONCERNS AND PROMISED CONTINUED SUPPORT ON BEHALF OF B47HA. AN ONLINE 2011 CORPORATE OFFICERS MEETING WAS ANNOUNCED AND TO BE HELD BEFORE 2012 ELECTION.