ROTORFEST 2003 (378 MEMBERS) HOSTED BY PRES JOEY RHODES, ECD JACK KELLY, VP WCD DANNY RODRIGUEZ, SEC/TREAS NEAL TOLER, DAVE JAMES. DEMO PILOTS JOEY RHODES & TERRY INCH
NEAL TOLER & DAVE JAMES PROVIDED AN INFORMATIVE WALKAROUNDS OF LES JONES BELL 47 G2.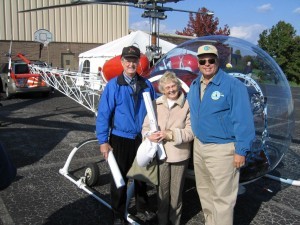 TERRY INCH AND JOEY PROVIDE A SPECIAL AERIAL TRIBUTE TO THE BELL 47 AND SPECIAL THANKS TO CHARLIE COSENZA FOR THE SUPER PRE-9-11 VIDEO.
ONE OF OUR FAITHFUL VENDORS JACK & RACHEL CARSON WERE ON HAND.
SUNDAY NIGHT CONCLUDED WITH JOEY & NEAL MEETING WITH BELL HELICOPTER TO PROMOTE NEW GOALS AND OBJECTIVES FOR NEXT YEAR. THE B47HA CHURCHILL SAFETY PROGRAM WAS ALSO ANNOUNCED.
RECEIVING THE AWARD FOR INDUCTION INTO THE HALL OF FAME WERE DR. CARROL VOSS.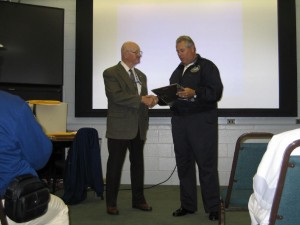 KERRY EISENHAUR AND LANCE MORGAN JOINED THE GOLD MEMBERS.
THANK TO PHOTOGRAPHER #77 RAY KLOTZ